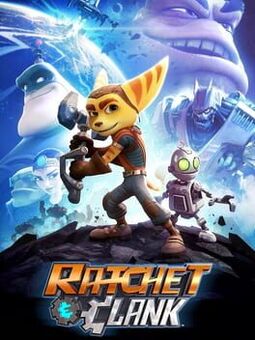 Ratchet & Clank is a 2016 platform video game developed by Insomniac Games and published by Sony Interactive Entertainment for the PlayStation 4. It is a re-imagining of the first game in the series, as well as being based on the 2016 film of the same name (which is based on the 2002 game) by Rainmaker Entertainment and Blockade Entertainment.  The game was originally planned to be released in 2015, but was delayed, along with the film, to April 2016 in order to give the film a better marketing campaign and the game additional polish time.
Ratchet & Clank received positive reviews upon release, with critics particularly praising the overall gameplay, controls, visuals, weapons, and world design.
Insomniac Games announced that the title would be updated to 60 frames per second for the PlayStation 5. The update was released on March 31, 2021.